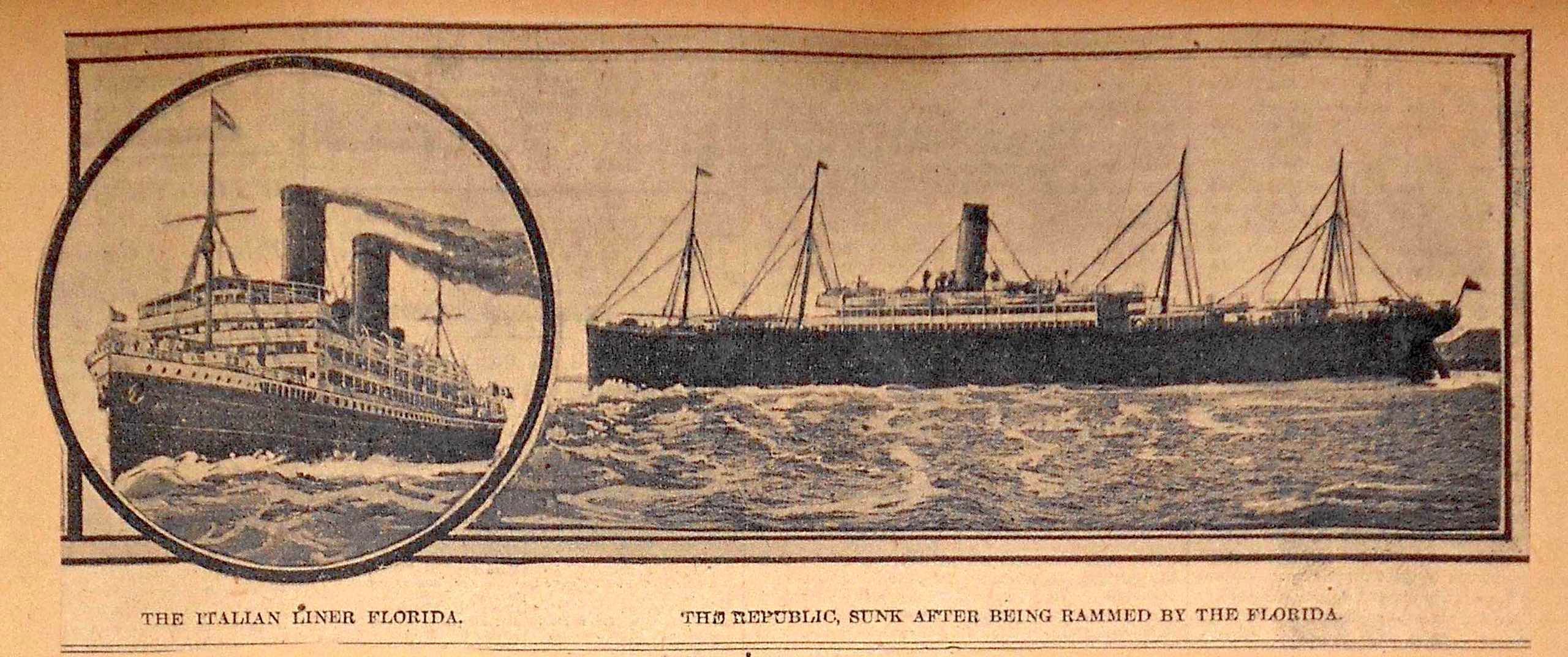 Thus began one newspaper report on the collision of the White Star Line's RMS Republic and the Italian steamer SS Florida. The accident occurred 50 miles off the coast of Nantucket, Massachusetts, on January 23, 1909. The Republic sank the following day while being towed to New York, while the Florida remained seaworthy.
Over 1500 passengers and crew were saved thanks primarily to Marconi shipboard and land wireless radio equipment and operators, especially the heroic efforts of Marconi operator Jack Binns. During the event, six passengers and crew members perished.
This website offers a comprehensive collection of newspaper reports filed during and after the sinking of the RMS Republic, including details, diagrams, and photographs not available elsewhere.
You may use the content of rmsrepublic.news under the terms of our copyright.
Some tips on getting around:
Click a navigation dot at the right to move quickly between page sections.
Click the middle dot to view the Scrapbook section and a keyword cloud. Click on a keyword to see only pages with story headlines containing that word. Click "ALL" to see all pages.
Click a page thumbnail to view a full-height, full-width, or full-size image. Touchscreen users can pinch and stretch the image to resize it. Click the download icon on the image to examine it offline.
Or download the entire scrapbook to enjoy offline.
You're now ready to set sail. Explore the Scrapbook by scrolling down, or click the bottom dot to view our Frequently Asked Questions.
Frequently Asked Questions